Neil Campbell & Richard Youngs - Six Scores LP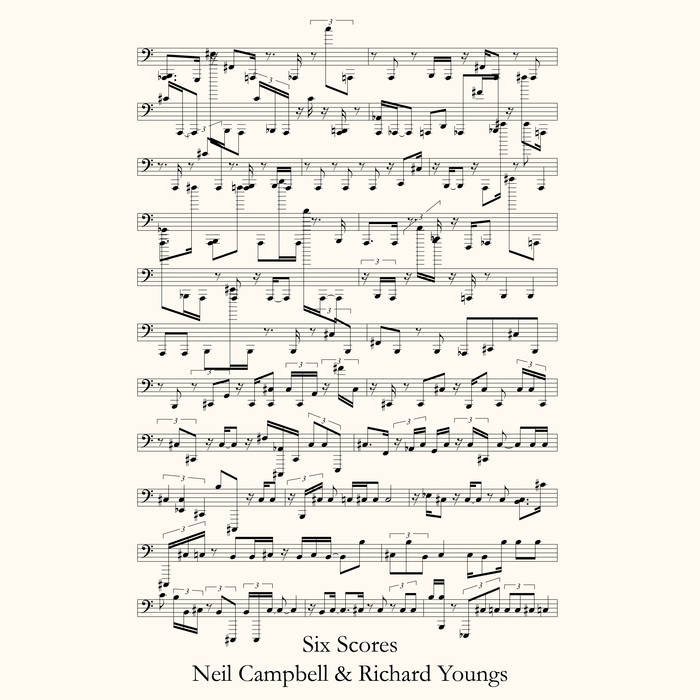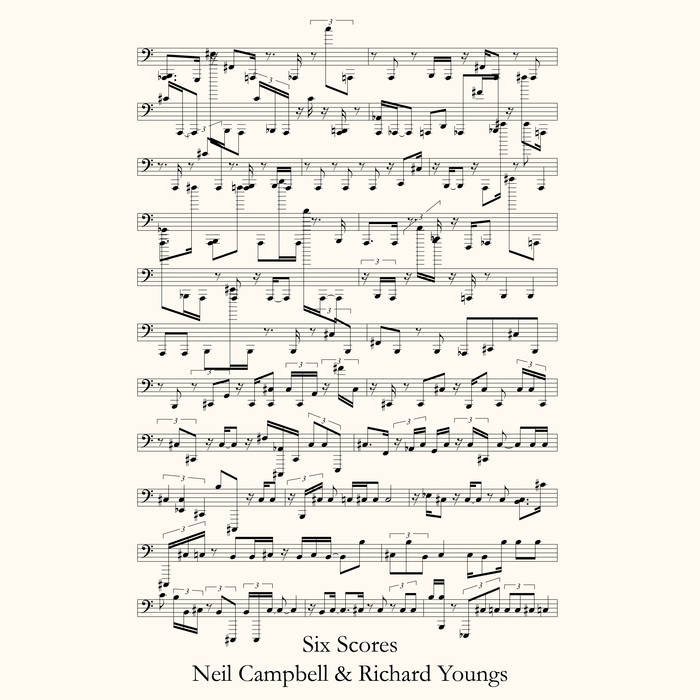 Neil Campbell & Richard Youngs - Six Scores LP
First duo project by me and Neil Campbell in over 15 years. What started as a performance at the Wharf Chambers in Leeds became a vinyl album on Shaking Box Music from Canada.
For the Leeds show, we wrote six scores for each other that we then played simultaneously without rehearsal. Neil played keyboard, I played electric violin. We each wrote some words too. We didn't swap these.
Neil gave me verbal instructions. He says they were "sometimes elaborate, sometimes simple, that I thought might cause Richard some problems performing." My scores were long, carefully notated pieces that, in Neil's words, "would definitely cause me some problems, as I don't read music. To compound it, he later told me most of them were unplayable anyway."
For this release, we recorded independently, without reference to the other's playing. These recordings were then placedover each other so that any interaction between our playing is coincidental, with only key and track length forming the cement.
(Edition of 300, released by Shaking Box Music, Canada)
No Fans Records accepts secure card payments. If you prefer to pay by PayPal then please use the contact form.